I was amazed at Alice on the iPad (see my
Alice review
), but
Jack and the Beanstalk
proves that interactive books are only going to get better. Here's why:
While Alice has exquisite graphics and fun animations, Jack and the Beanstalk has cute, kid-friendly graphics and LOTS of animations, PLUS music, interactions on every page, and games such as a memory game, a shape-matching game, bubble popping, and finger painting.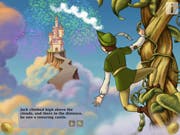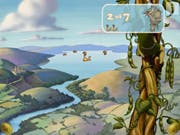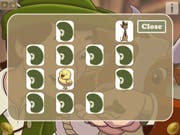 The interactions on Jack and the Beanstalk are things that kids will love to do like touch the screen to light the street lamp or start the fireworks, find hidden "easter" eggs that sing and wiggle, touch characters to make them talk or dance, and swipe to reveal hidden creatures in a lake and then count them.
You can turn "Narration Audio" off to read the story out loud yourself, but you may get tired of reading! Jack and the Beanstalk is a "book" that kids will want to "read" over and over again, not only to hear the fun story, but also to search for the hidden surprises.
And when you're finished reading, you can go to the Ayars Website (
www.ayarsanimation.com
) and download the Jack and the Beanstalk coloring book for kids to color.
Jack and the Beanstalk works on the iPhone (3.2 or later) and iPod Touch, too.
So, fellow authors and publishers, how can we take advantage of this new technology? Have YOU considered an app for that?